T
hanks for your comments about my bedroom and disaster area a.k.a my closet. I really don't have time to organize it like I want to. When I was a college student who lived at home my closet was perfectly color coordinated. I think I will have to redesign the organization structure of the closet before I can get organized. I'm not really feeling the stupid wire organizer - maybe I will be all DIY and build my own this summer!
So... I was reading one of my
blogs I read
and I found this:
Like I know this blog is all about being healthy and fitting back into my infamous skinny jeans but if I find these in the store I cannot and WILL NOT control myself. I will give in. Muddy buddies are one of my all time favorite snacks to make at home and they come in a package now? What? Hallelujah!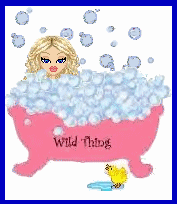 I made a hair appointment and scheduled a massage this coming week for myself! I just love getting pampered! Maybe I will go get a mani/pedi sometime this week too! I'm seeing a bubble bath in my future too.... :)
I don't usually do all these pampering things at one time. Too much $$$! Sometimes I treat myself by purchasing something for myself or lay in bed and read a book. You can get real creative on a tight budget when you want to pamper yourself! The important thing is to make time for
YOU!
What do you like to do to pamper yourself that doesn't cost alot of money?