Still pregnant. I have a feeling I will be for another 20 days. I would love to be wrong. Last night I woke up every single hour to go to the bathroom. Not kidding. 12 o'clock, 1 o'clock, 2 o'clock, 3 o'clock, 4 o'clock, Chris comes home at 5:30 am and I slept for a nice, solid hour and then "time to wake up!". Awesome.
I'm not bitter or anything.
Instead of dwelling about this my whole post today I would like to share some things that I am thankful for.
I just downed one of these for my 10:30 am snack. Ha! Kroger had them 10 for $10 last week and I swear it's the freshest box I have ever had of these suckers.
2. Pregnant Celebrity Photos
I'm not going to lie... it makes me happy to see "perfect" people as swollen and miserable as I am at the moment. They become more human to me.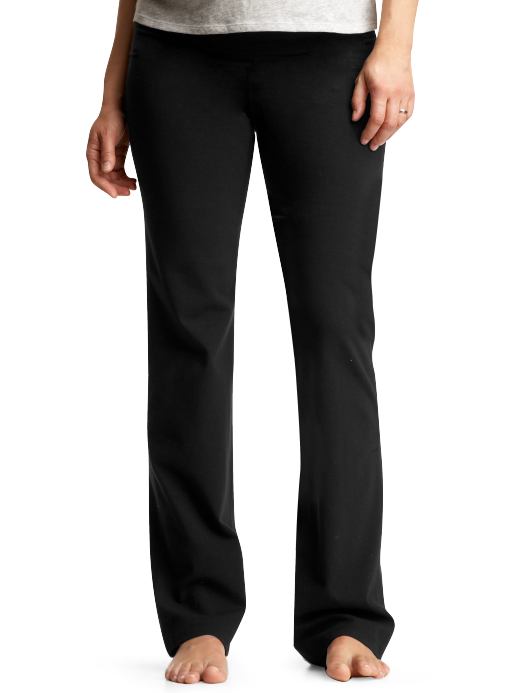 These pants are my 1 of 3 pairs of pants I can wear right now. I have 2 pairs of maternity jeans (one of which the band is uncomfortable) I could wear but I'm so over them. I don't want to buy anymore maternity clothes but I may need to purchase more yoga pants for postpartumness.
He has been so sweet the last few days. His excitement for baby Kendall has multiplied. He is so giddy now! It's so cute and I can't wait for him to hold and fall in love with his little girl.
5. And last... I am thankful for my health and for being pregnant. I know in the end it's all worth it. Even if it means being swollen and peeing all night for the next 20+ days... I get to meet Kendall Grace and be her mom.