Hey all!
I'm so excited to participate in
Holly & Emily's Friday Favorites VLOG Link Up!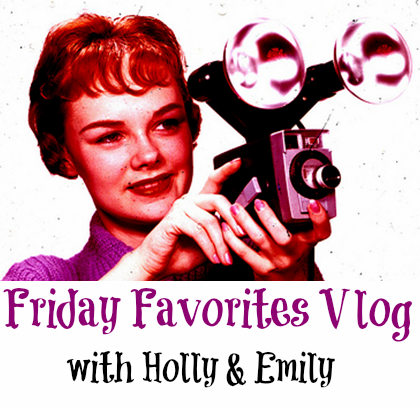 It's so fun to hear and see everyone who I love reading about.
I hope you enjoy my vlog!
Here are my thoughts after watching my vlog:
1. the squeaking in the background is my dog begging Kendall for some of her dinner
2. All the crap behind me is birthday party stuff, high chair we don't use anymore and other crap we store in our office
3. I say like and umm a lot.. who doesn't?
Link up with
Emily and Holly
so I can watch your vlog and thanks for stopping by!
Happy Friday!