Linking up with
Aly
today for this fun link up!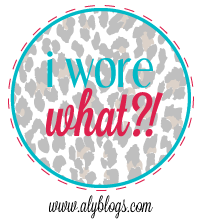 Dear Shelli,
Let me preface this by saying I've learned some profound things in regards to my fashion choices over the last almost 27 years.
1. Stop trying to make khakis work. They aren't cute on you. You look like a zoo employee when you wear them.
2. Don't EVER get bright blonde all over highlights again.
3. Stop wearing white. You are not tan and it washed you out.
I declined showing any pictures older than 10 years, except one. GOOD LORD I could have a blog dedicated to frumpy fashions of my middle school years.
Circa 2000,2001? I can't remember. This was taken on a church high school youth group trip to the beach. It's just too good not to share. This us very humbling for me. LOL I think I was 15 and I wasn't that big. Khaki short overalls have a way of making you appear distorted.
I have no words and will understand if you unfollow this blog now. I watermarked it so you can't steal it. Ha!
Next up… a high school senior year picture circa 2004. Oh, you know just posing in the parking lot. I think I was channeling Cher from Clueless that day.
I don't know what's worse… the khaki skort, my pasty white body or my gigantic hair.
Next, does anyone remember when trucker hats were a big deal? I believe it was a fad made popular via Ashton Kutcher. Anyways, I had to have one on our summer after high school graduation trip. Oh and you can guarantee I rocked that hat all summer like a complete tool.
I looked everywhere for a purple shawl photo from my freshmen year away at college but had no luck! :( That would have been a good one!
Not to toot my own horn, but from 2006- to pre baby I dressed pretty cute. Since I had Kendall I've kind of let myself go in the cute clothes department. I'm working on being a fashionista again!