I realized today I never gave more than a few mentions to my beautiful new blog design. The talented husband of Mrs. Holly @
Where We Can Live Like Jack and Sally
hooked my little 'ole piece of the internet up!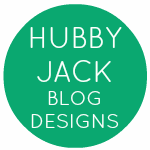 If you are looking for a blog makeover RUN over to their blog
HERE
and talk to them. Chris whipped up my blog quickly and I think it describes my blog perfectly! His prices are great and he works really hard to make sure your design is something you love!