Before I post our Halloween celebrations I thought this link up would be fun!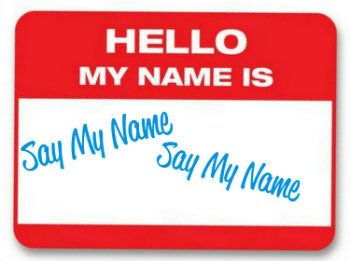 Is anyone else singing the Destiny's Child song? Ha! I will be all day now.
So...
Beauty & the Baseball Coach or Beauties & the Baseball (shows up sometimes)
I thought it would be fun to take a walk through time with the history of my blog headers!
Back in 2009 I started a blog called... Skinny Jeasn ~ Fat Wallet. I talked about being a newlywed, losing weight and saving money!
THEN... I got pregnant and I knew the focus of my blog would change. At that time I had no idea what I was having but I was selling makeup as a side business.
Hence the new blog name...
THEN we found out we were expecting a girl so I changed it again!

I switched the title back to Beauty & the Baseball Coach because 1) it was an easier doman to buy and 2) we want more kids and I don't want it to exclude them!
Beauty - I am not really self obsessed or anything. I enjoy girly things and used to sell makeup so I thought it was fitting.
Baseball Coach - Chris has coached high school baseball since I met him and it is a huge part of our life.
I copied the Beauty & the Beast title but added baseball coach because Chris isn't that scary!
Thanks for stopping by and go link up
HERE
!