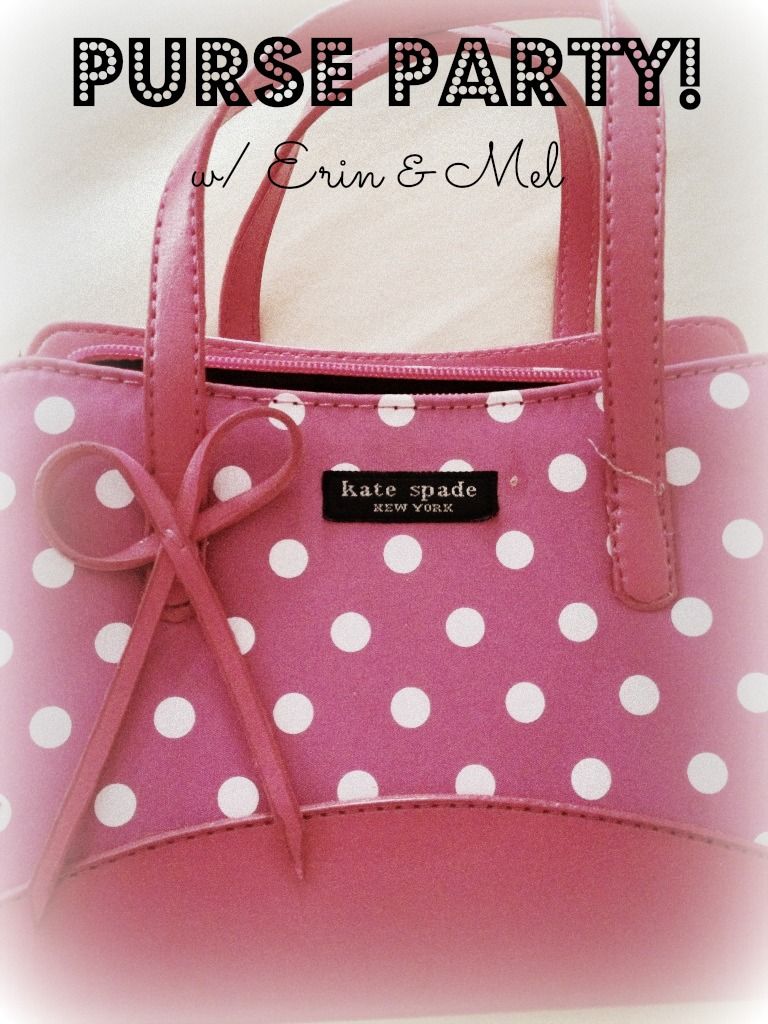 Linking up with some of my favorite ladies for a purse party today. I have been really picky lately about linkups. I want to make sure they connect with my life at this moment in time because the main purpose of this blog is to be a journal of my life and my family's life.
I feel like a purse link up is fitting because I want to look back and see what I carried around when I was 27 and a mom to a two year old.
Honestly, I only carry a purse Monday-Friday. Friday when I get home from work I usually toss my phone, keys, lip gloss, and wallet into Kendall's Dora backpack. Ain't nobody got time to keep up with 2 bags!
Currently I am carrying this number...
I think I paid $15 for it at the JCPenny outlet. Ha! I don't buy expensive, designer things. I think Coach purses are hideous and I personally cannot justify spending over $40-$50 on a purse. Sorry, not sorry.
I do like big purses because I carry a lot of crap.
Peek inside of my messy bag... see the ink pen marks by the zipper. Ha!
Contents Include:
- Insurance papers (shopping home/auto rates this week)
- ISpy book from K's Chic Fil A kids meal
- kleenex
- sunglasses
- external hard drive backup for work
- coupon peeler thing
- hair appointment reminder
- small purple thing of bubbles
- no less than 6 lip products... what can I say? They are my best facial feature!
- keys
- anti bacterial gel
- wallet
Not very exciting. I know. I just changed purses a week ago so all the random stuff has been tossed. Typically, I have a diaper, some restaurant crayons, hair holders, and other random items in tow.