Yesterday afternoon I had my follow up appoint with my Endo since starting hormone replacement therapy in February. I am happy to report that my thyroid levels were perfect. I got the green light to do some baby making but I still feel like that's a few months off. Either way, I am happy everything is working.
I can tell a huge difference in my energy and I just feel more like myself these days. :)
I wasn't going to link with weigh in Wednesday at first because I have been binge eating the last few days and I knew I'd gained. However, I decided I needed some accountability to get the number back down.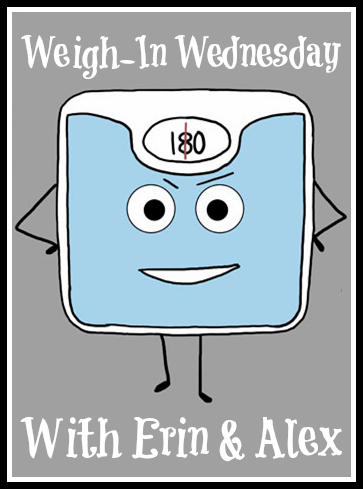 162 (ouch ) up like 1.6 or something from last week
I hit 160.0 this weekend and then we celebrated my brother's birthday Sunday and I ate everything I could get my hands on Monday and Tuesday. So it could be worse. I'm back at tracking calories and exercising today in hopes to keep moving right along. I really think it is SO TRUE that the last 10-15 pounds is the hardest. Luckily, that's really all I want to lose but it's going to take some discipline on my part or it won't happen.