I had a non scale victory picture I planned on sharing today but I forgot to email it to myself at work. Bummer.
It's a picture Chris took of Kendall and I playing the backyard Saturday night. In the picture I can see vast improvement in my backside and thighs. I can really tell how all these lunges and squats in JM's Ripped in 30 dvd are starting to slim my body down. Holla!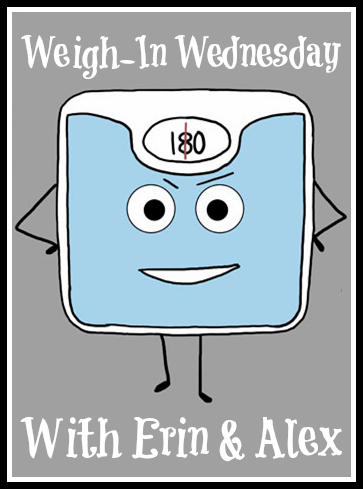 -1.34 loss from 2 weeks ago
I would love to sit here and say that I've been working my butt off to get out of the 160s but I won't lie. I enjoyed reese eggs and chocolate bunnies all weekend and I've had an ice cream cone the last two nights before bed. HA! I am lucky to be maintaining right now so I will take it.
I had every intention of winning Erin's diet bet so unless the scale reads 157.6 tomorrow morning ... I didn't.
Let's talk motivation.
In...
1 month until I will be wearing a swimsuit for swim lessons with Kendall
2 months until I will be wearing a swimsuit for our family vacation in June
Hopefully we will start babymaking later this year
Ultimately I'd like to get down to the 145 area before I see a positive pregnancy test. Haha that would be 20 pounds lighter than I was when I got pregnant with Kendall. I feel like that's a very healthy and realistic weight for me. I've been there before and it was when I was most comfortable with my body BUT I wasn't FIT then. I weighed 145 because I was 20, in love, and very active with my life at the time. I did not work out.
If I only make it to 155 but I have a rocking body, I'll take it. I'd much rather be fit and toned then see a desired number on the scale. However, I would like to wear a size 8 or below pants and I know exercise is going to get me there.

So I plan on participating in WIW's but I am going to try really hard to focus my efforts on counting calories and exercising instead of letting that scale dictate how I feel about my body.