Before I get to my weight I wanted to share a NON SCALE VICTORY!
These pants:
...have been my goal jeans since 2009. My blog used to be named after them.
I purchased this jeans when I was at my skinniest in 2006 from H&M. They stopped fitting in 2008 when I got married and started gaining happy weight.
I tried them on last Friday and they zipped and buttoned.
They don't fit me great because I have a major muffin top in them and my butt doesn't match the back pocket placement BUT those suckers have not zipped or buttoned since 2008.
That my friends is why squats and lunges work.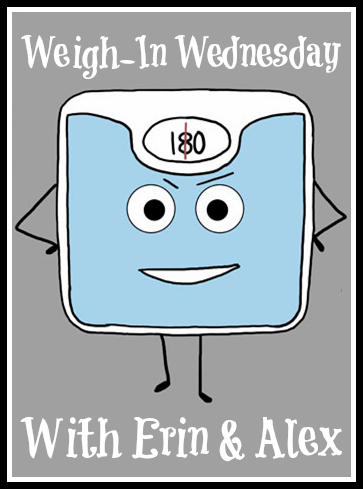 My weigh this morning:
Holla! I don't know if I should count this because my scale is jacked. Seriously if I step on it 3 times in a row (scale addict) I get three different weights. But I will take FINALLY being in the 150s.
I think this is a -1 pound loss from last week. Go me!
I may or may not have celebrated with a chocolate iced dunkin donut. As I was checking out I kept remembering the phrase, " You are not a dog. Stop rewarding yourself with food." Whoever coined that phrase - get over yourself!
My best girl and I at daycare dropoff :)
Happy Wednesday!