There is nothing better than a good book! I try to read a book or two every month, but lately my grad school classes haven't allowed me much free reading time.
When I was on vacation last week I read two books (one was a repeat) and it was so nice. I thought I would share my reviews for Erin's linkup!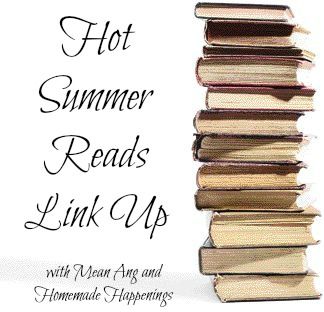 Also I have a READ WITH ME tab if you're looking for a book suggestion!
Entwined With You
by Sylvia Day
This is the 3rd book in the Crossfire Trilogy and the author left a note in the end saying it will not be the last. It was really hard for me to get into this book. I had trouble connecting with Gideon & Eva in the first book but I did enjoy the second one. Gideon became more of a hero for me then in the second book. But this third book? I had to force myself to read it at times and I found myself skipping over the 5 page love scenes. I can only take so much smut. There are so many characters in these books and I keep thinking they will be more developed or play a bigger part, but I am left with so many answers. Although I did not like this book in the series, I am too committed to not follow along with the rest of the series when they start coming out.
Beautiful Bastard
by Christina Lauren
I just love this book so much I read it again during our 14 hour drive home! There is a sequel coming out July 9th and I cannot wait! I just preordered it to be delivered to my Kindle!