Linking up with Holly & Mel today. It's only fitting they are doing a wedding link up so close to our anniversary, so naturally I must link up!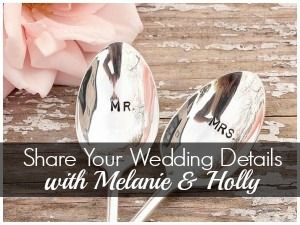 Planning
We were engaged in August 2007 and married on June 14, 2008. With only 9-10 months to plan and knowing we would have around 250-300 guests, we had to plan quickly to accommodate all those people before the big venues were booked!
The Church
We got married at the church I grew up in, Valley View Baptist Church. I spent many fun youth group days in this church and my parents were married 25 years prior in the same church. This was very special to me. Also, I knew I always wanted a traditional Baptist wedding. :)
The Dress
I actually picked this dress out in the first Bride magazine I bought. My mom, sister, and I drove to Lexington, KY because it was the closest place that had the exact dress available to try on. We ordered it from a local bridal shop. My dress was ivory and had a lot of lace. I'm not a huge fan of strapless dresses and it had the classy, feminine look I wanted. I love this dress!
The Bridesmaids
Left to Right
my cousin Ashley, Chris's sister Christy, my sister Amanda, my Cousin Liz, my cousin Rebecca, my friend Molly
Maid of Honor and Best Man
My childhood best friend Liz was my maid of honor and my brother David was Chris's Best Man
Flower Girl and Ring Bearer
The Groomsmen
The Reception
If I had a wedding do over, I wish I could have found a more romantic venue. Like an old home or pretty garden or something. But the reality of planning a large wedding is finding a venue that will seat 250-300 people. Hence, why we had our reception at a clubhouse at the Papa Johns Louisville Cardinal Stadium.
It was very spacious and seated everyone nicely. I hate when you go to weddings and it is very crowded. We rented chair covers and sashes and had candles and flowers everywhere to romance the place up!
We danced to a country song... haha, he picked it out and I thought it was sweet.
My dad and I danced to some Michael Buble!
I picked out all my flowers! I love pinks and creams and I loved hydrangeas and peonies.
The Cake
We had an 4 layer, oval shaped cake. And then we had about 3-4 sheetcakes in the back so there was enough to serve everyone! Flavors were chocolate, white, and strawberry.
And we had a chocolate grooms cake made. I designed it. Ha!