Happy Fall TV Premiere week!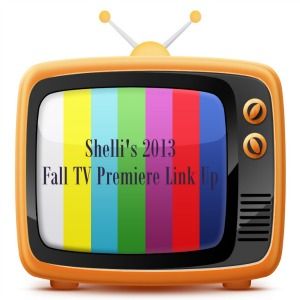 Here is my 2013-14 Schedule.
Link up with yours so I can see what you're watching!!!
Monday
8:00 How I Met Your Mother (CBS)
8:00 Hart of Dixie (CW)
9:00 Mom (CBS)
NEW SHOW ALERT!
Tuesday
9:00 New Girl (FOX)
9:00 Trophy Wife (ABC)
NEW SHOW ALERT!
9:30 The Mindy Project (FOX)
Wednesday
8:00 The Middle (ABC)
9:00 Modern Family (ABC)
9:30 Super Fun Night (ABC)
NEW SHOW ALERT!
10:00 Nashville (ABC)
Thursday
9:00 Grey's Anatomy (NBC)
10:00 Parenthood (NBC)
Sunday
9:00 Revenge (ABC)
10:00 Betrayal (ABC)
NEW SHOW ALERT!
Discussion
I feel like my TV load is lighter this year. Smash was cancelled (tears) and The Office Ended. Plus, I stopped watching Glee and a few sitcoms.
I don't really feel the need to add a bunch of new shows to my line up but the 4 new ones look good!
I also watch Suburgatory and Pretty Little Liars, but I think they have weird premiere dates this year!